Etant plus jeune j'étais un grand fan d'X-Files, j'espère que vous n'avez pas raté la Saison 10 ou 11 ou 12 je ne sais plus, de toute façon la vérité est ailleurs ! Je n'ai pas regardé l'intégralité de la saison 10 et pourtant il n'y avait que 6 épisodes. Je n'ai pas vraiment accroché et que dire de Mulder déchirant son poster mythique !!!!!!! C'est certainement l'objet le plus culte de la série, étant petit j'aurai adoré avoir le poster I Want To Believe et bien bonne nouvelle, il est possible de l'acheter et ça c'est trop cool.
I Want To Believe dans ta chambre
Comment ne pas craquer, bon bien entendu il faut connaitre la série pour apprécier ce poster à sa juste valeur sinon bin…. faites bien comme vous voulez: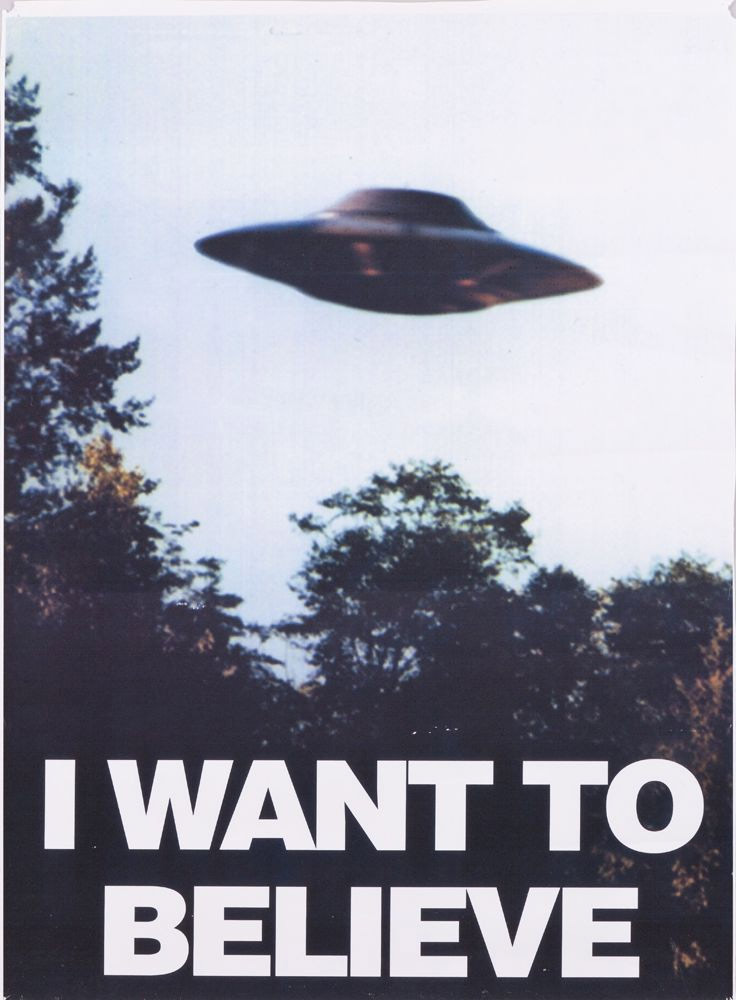 Pour moins de 6$, vous allez avoir un poster de légende !
Qui a rêvé de l'avoir ?
[vc_button title= »Acheter ici » target= »_blank » color= »default » size= »size_large2″ href= »http://www.amazon.com/dp/B009AHSKWE/ »]