J'ai beaucoup hésité a acheter The Legend of Zelda – Hyrule Historia, ce livre est magnifique mais je n'ai vu que la couverture :(. Je ne suis pas le seul fan de Link et de Zelda sur PNG, c'est bien pour cela que l'on vous parle souvent de produits dérivés. D'ailleurs il fait encore beau, peut-être que le maillot de bain Zelda est fait pour vous ! En voici un autre que j'adore, il s'agit du journal Zelda.
Un journal pour les fans de Zelda
Comment ne pas craquer ?
Franchement ça donne envie de rattaquer le boulot ou l'école n'est-ce pas ?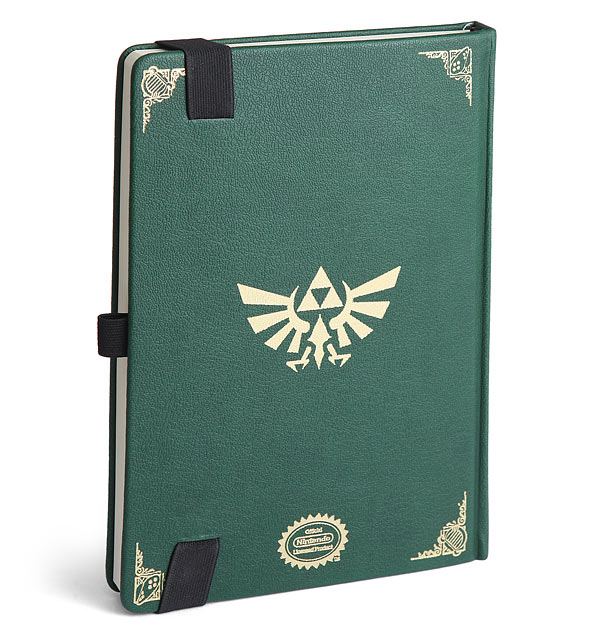 [vc_button title= »Acheter ici pour 19.99€ » target= »_blank » color= »default » size= »size_large2″ href= »http://www.thinkgeek.com/product/huju/ »]