Vous le savez en France le formage c'est presque une religion, au restaurant on termine forcément par un succulent plateau de fromage.
Chez vous aussi vous avez peut-être du fromage à tous les repas, oui mais a quoi ressemble votre plateau ?
Heureusement nous sommes là pour vous proposer un modèle qui sort de l'ordinaire et qui devrait plaire à vos invités !
Plateau de fromage To Brie or not To Brie
Il s'agit d'un plateau en PVC qui reprend la célèbre phrase d'Hamlet To Be or not To Be mais avec une légère différence :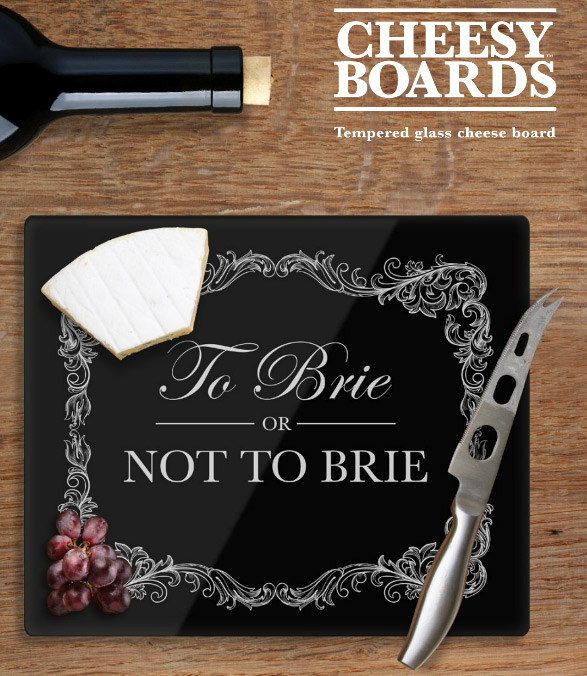 N'est-il pas trop génial ce plateau ? Bien entendu vous n'êtes pas obligé de mettre du brie mais c'est conseillé d'avoir au moins un petit morceau :).